Introduction to barrier fences
Views: 0 Author: Site Editor Publish Time: 2021-06-21 Origin: Site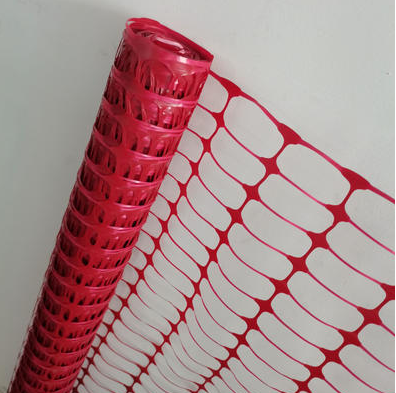 A barrier fence is a cost-effective fence that is as flexible in its use as its physical use. Use it around construction sites, or at sporting events, concerts, fairs or carnivals to divert traffic and control crowds. It is often UV proof, easy to install and remove, and highly visible. A lot of barrier fences are designed to provide protection around construction sites and manholes, or to be used as a property profile. In most time, the application of bright orange color is sure to catch your eye, and its manufacturing process ensures strength and durability.
l Features
l Uses (examples)
l Types of barrier fence (by appearance)
l Types of barrier fence (by construction)
l Types of barrier fence (by function)
Features
The barrier fence is a high visibility warning fence made of molded polyethylene with super high performance. Fences are most times used to provide safety and crowd control during construction sites, demolition sites, traffic, public safety and special events. Protective barrier fences are very easy to operate, install, migrate and reuse. Barrier fences come in bright orange, bright yellow and natural green. Plastic fences can be mounted on wooden posts, metal rods, traffic cones or other supporting structures. Barrier fence also is easy to move for its lightness. The barrier fence is mainly available in three options, including Light (7 pounds), Medium (12 pounds), and Super (17 pounds).
Uses (examples)
1) Barrier fence can be used as a snow fence. One type of temporary snow fence is cedar or other light wood strips and wire fences, which are also fixed to metal wood on the pile and the other is an orange perforated plastic board, a kind of barrier fence, that is regularly fixed on wooden stakes which are usually used for construction site fences or temporary sports field fences.
2) The bad news for construction companies is that accidents happen regularly in work areas. According to the Centers for Disease Control and Prevention (CDC), about 773 people die each year in workplace traffic accidents. Therefore, construction companies must do everything they can to ensure that their working areas are as safe as possible. Barrier fences are a good addition to plastic barricades, as they limit the damage by retaining debris from accidents. In addition, because the fencing board is more than 8 feet high when installed, it prevents anyone from trying to expand the barrier fence and enter a potentially hazardous area. When it comes to roadside safety, it's best to pay more.
3) It is advantageous for brand business opportunities. In addition to ensuring the safety and privacy of the project, construction companies can also use barrier fence panels to promote their brands. By adding the logo to the heavy fabric panels, businesses can gain significant exposure and increase brand awareness. When you buy barrier fence products, you can screen print your logo onto a mesh covering and cut it to size so it fits perfectly on the barrier fence.
4) It can also increase privacy. Barricade enclosures not only prevent passers-by from entering the work area, but also eliminate interference that may affect construction workers. The barrier fence panels can cover the mesh so that the builders have all the privacy they need to focus on the job at hand. In addition, these mesh coverings prevent any debris from escaping from the work area itself.
5) A deer fence is a kind of barrier fence designed to exclude or contain deer and/or elk. Typical applications include: prevent browsing deer (around the bush, for example), around a small area, such as gardens, deer can walk all the way, to create a back yard area (starting from the house, into the back yard area, and then back to home again) and with a large opening the door of the surrounding area of the peripheral (along the full property line), in order to prevent the deer to enter.
Types of barrier fence (by appearance)
1. Board-on-Board (Shadowbox)
2. Lock board
3. Convex
4. Dog-eared
5. Stockade
Types of barrier fence (by construction)
1. Chain-link fencing
2. Close boarded fencing
3. Expanding fence
4. Hurdle fencing
5. Palisade, or stakewall
6. Slate fence
7. Split-rail fence, made of timber
8. Vinyl fencing
9. Wire fences
10. Smooth wire fence
11. Barbed wire fence
12. Electric fence
13. Woven wire fencing
Types of barrier fence (by function)
1. Agricultural fencing
2. Crowd control barrier
3. Privacy fencing
4. Temporary fencing
5. Pool fence
6. Snow fence
7. School fence
8. Animal poultry fence
9. Warning fence
Conclusion
We provide service for all kinds of barrier fences throughout China. For more information or to buy our products, please contact us!